A lot more household waste belongs in compost than in recycling or trash. Which bin do you fill first?
When people start diverting their waste, the question that always comes up is: can I compost this? Usually the answer is yes.
We're all pretty aware that food scraps go in the bin, especially fruit and veggies. We're also pretty good with spent coffee grinds and eggshells. But there are still tonnes of compostable waste ending up in the wrong bin.
Now you can skip the Google search and know for sure what should and shouldn't be in your True West Compost bin.
Fast food & takeout
Paper cups from places like Starbucks and McDonald's need more heat than your average backyard compost, and we've got heat. But leave the lids and straws in the other bins.
Fast food paper bags are also compostable. Other takeout containers need to specify "compostable," before they go in the bin. And never styrofoam. Actually, stop using styrofoam altogether. It's the worst.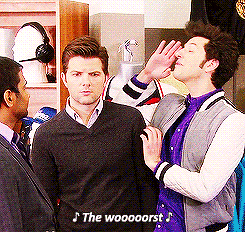 Usually plastic cups aren't compostable, but DAVIDsTEA cups are made from Greenware, which is made from plants. It looks like plastic, but it breaks down like compost.
Wood
The basic rule here is untreated, unpainted, unstained wood goes in the bin. So popsicle sticks, skewers, chopsticks, toothpicks, and tongue depressors are all compost-friendly.
If you'd put it in your mouth, put it in the compost.
Pizza boxes
Stop checking how much food waste was left behind from that extra cheese and pepperoni. The whole box is compostable, grease and all. The only trick is to leave it on top for pickup day — nobody wants to figure out how to stuff it in the bin. 
Cardboard egg cartons
We know you've been throwing in your egg shells already, but don't forget to throw in the carton too! Choose eggs in cardboard next time you're in the grocery store and divert more into your compost bin.
Hair & nails
Go ahead and unclog that shower drain you've been avoiding. It's also a good time to clean out your brushes, or sweep up from a trim. Toss it all in the bin; we'll take it from there.
Pet hair & bedding
Pet owners know that it's always shedding season, but it gets particularly hairy in the warmer months. So give the dog a good brush and sweep up from the cat. It's all compostable.
For your non-meating eating furry friends like guinea pigs, rabbits, and hamsters, switch out their bedding and toss the old stuff into the bin.
Paper
All paper is compostable. Wet, dry, or covered in food, it all goes in.
Coffee filters and tea bags, along with the spent grinds and leaves go in the bin.

Paper towel and facial tissue are bin-friendly.

Parchment paper (not wax) also goes in the bin. So get cooking, and get composting.
Dryer lint
Instead of keeping a garbage can in the laundry room for cleaning out the dryer screen, keep a bin in there. Divert your lint to where it belongs.
Also some textiles (those made from natural fibres like cotton, wool, and silk) are compostable. But remember that synthetic blends, and plastic or metal fasteners are not, so it's probably easier to donate or upcycle old clothes instead.
Are you still tossing food in the garbage? Stop. Just stop.
This includes carcasses from Thanksgiving,

and cooking scraps,

and expired food scraped from the inside of jars.
Still wondering what to throw in the bin? Or what to separate out? Vancouver has a handy Waste Wizard tool to help you figure it out. Plus our bins come with a cheat sheet for quick sorting.
No more excuses about not knowing what goes where — time to start diverting. We can help.
Please reload